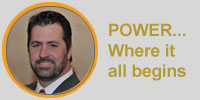 Since 1945 Furness Electric has been building relationships by design and has earned a reputation in the Tri-State and Eastern Seaboard Building Industry as the area's leading electrical contractor.
[more]
Commitment to Excellence
Peter D. Furness Electric has flourished as an electrical contractor for 65 years for one primary reason – a commitment to excellence. Our determination to help each customer solve all of its electrical needs drives our everyday operations. We take pride in each project we play a part in, and this pride shows itself in many ways:
We take pride in giving our employees opportunities to stretch themselves while insuring that we are not stretching our customer's budgets.
We take pride in working safely so that all of our employees can return home to their families.
We take pride in getting the return phone calls from our customers with whom we have developed a long term relationship due to our service and performance.